Why St Mary's Sixth Form?
Why St Mary's Sixth Form?
St Mary's College has a thriving sixth form with increasing numbers taking advantage of our outstanding facilities. This has enabled us to develop our range of courses for students of all abilities and to build pastoral structures that allow students to achieve their full potential.
SM6 has been rated as an 'Outstanding' sixth form for over twelve years and remains consistently one of the leading post-16 providers in the region. Furthermore, ALPS places the college consistently well inside the top 10% of performers (which is the highest group) for A-Level, Applied General and Technical qualifications. In 2021-22 we were the highest average point score in the city for state funded post-16 providers. Furthermore, our value-added score was +0.24, amongst the highest of local post-16 providers with a statistically significant cohort, not just in Hull, but in the East Riding too. Our results are well above all national averages.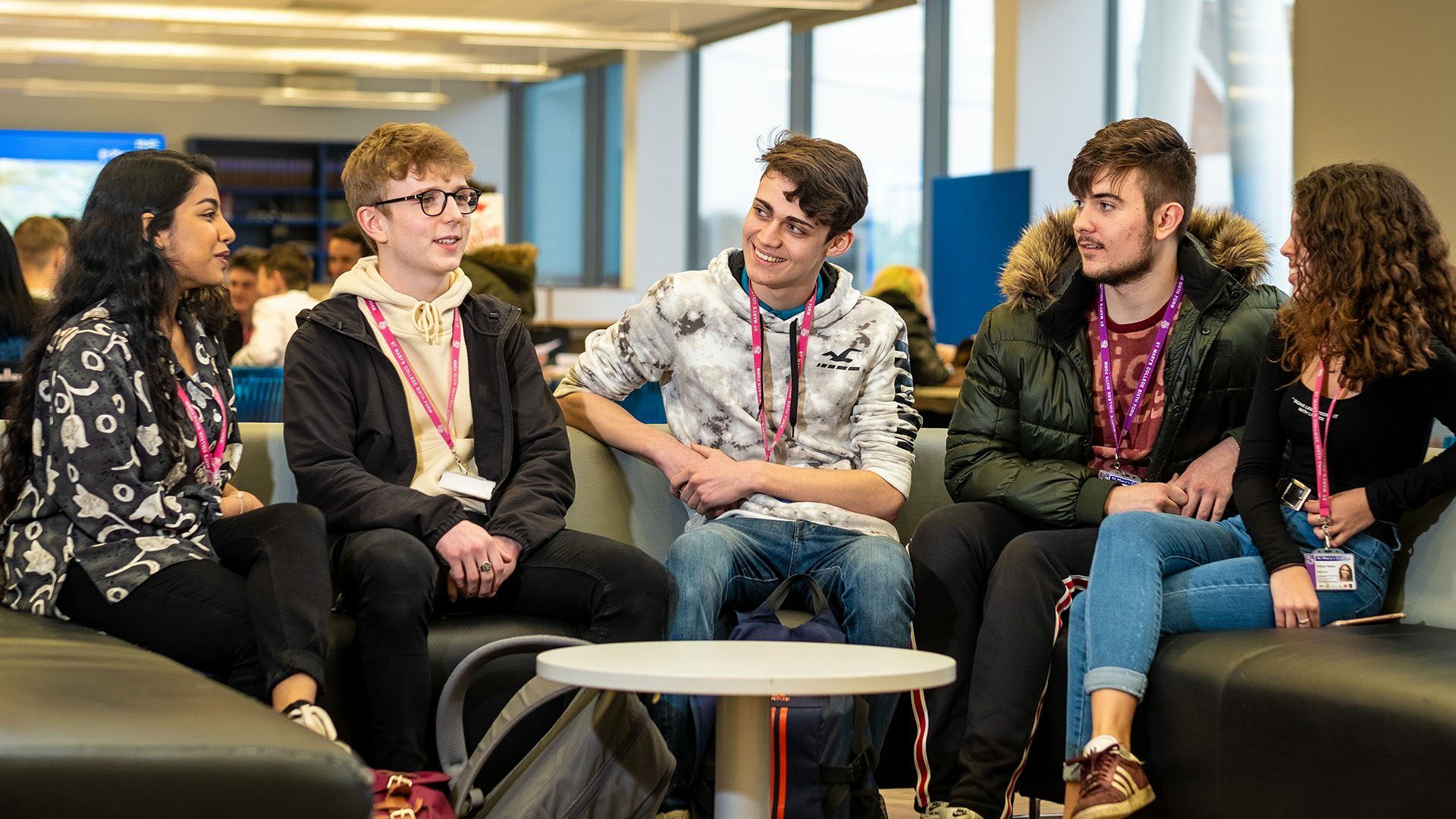 We strongly believe that our academic achievement is founded upon our Christian ethos which is grounded in tolerance and respect. That said, this is purely invitational and not a pre-requisite to join the sixth form. Nevertheless, our Christian ethos does inform our pastoral system, of which we are incredibly proud. We have a non-teaching Director of Sixth Form Operations who manages a team of committed pastoral staff, all of whom are employed specifically to look after our sixth formers.
Our pioneering team of Grad Interns are a group of high-achieving recent graduates who provide individual support and guidance both academically and pastorally.
We feel being young scholars themselves, they have a greater degree of empathy with our sixth form students. Thus, they are in a perfect position to offer advice on how to balance school work with paid work, extra-curricular interests, and of course, hectic social lives. Our students tell us of the enormous impact on their performance and happiness the team have had.
There is also an outstanding extra-curricular offer at St Mary's; an offer described by OFSTED as 'as good as it gets'. For example, we offer a range of exciting opportunities for our students including educational trips and visits, charity work, drama, music, youth leadership, and chaplaincy, to name but a few.
We have also established Academies in both Medical, Health & Social Care, in Performing Arts and in Sport, which give students the opportunity to access high quality mentoring, enrichment, work experience, coaching and performance alongside an outstanding educational offer. The programmes are run in conjunction with our partners in the NHS, University of Hull, Hull FC and Hull City AFC, national Peforming Arts colleges and other leading providers in the region.
I hope you find this information helpful and informative and if you have any further enquiries please do not hesitate to contact us at SM6.
Leigh Haworth
Director of Sixth Form (SM6)