SM6 Sixth Form
Welcome to SM6, our welcoming, supportive and inclusive sixth form at St Mary's Catholic College. Rated 'Outstanding' by Ofsted in our last inspection, and achieving outcomes which are consistently in the top 10% of all sixth form outcomes, we are proud of our focus on academic excellence and exceptional personal development, underpinned by strong Catholic values of social justice and the intrinsic dignity of every individual. We truly are "Ordinary people working together to achieve extraordinary things", and we invite students of all faiths and backgrounds to come and see for yourself! Whether you're looking to progress to university, gain new skills for the workplace, or simply pursue your passion, SM6 is the perfect place to start.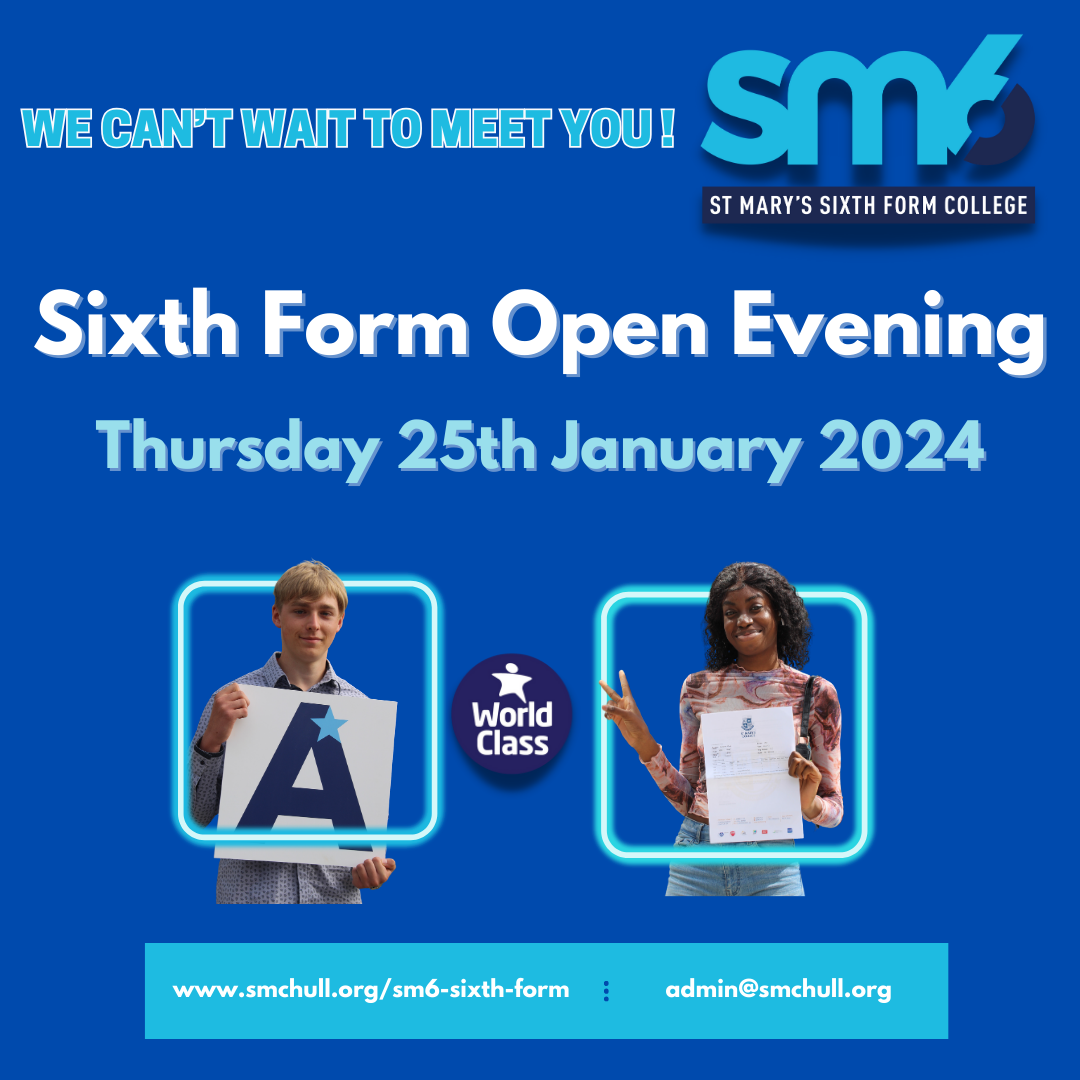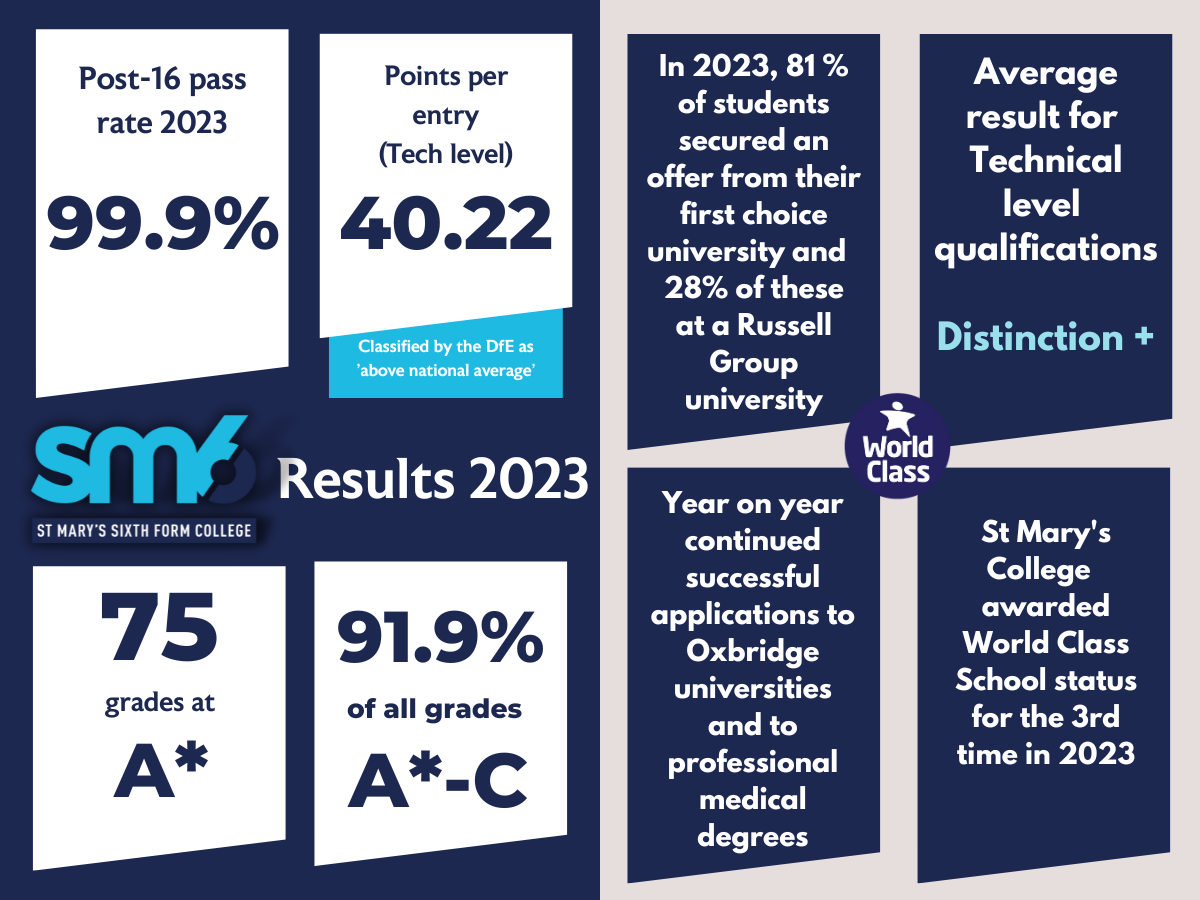 Our SM6 team provide support and challenge, rewards and opportunities and opportunities to lead and take responsibility. We believe that with hard work and tailored support, all students can achieve their full potential.
SM6 is a Catholic college but welcomes students of all faiths and backgrounds to benefit from and enjoy our diverse community.