SM6 Sixth Form
St Mary's College Sixth Form offers not only an outstanding further education, but opportunities for personal growth which help bridge the gap between school and adult life.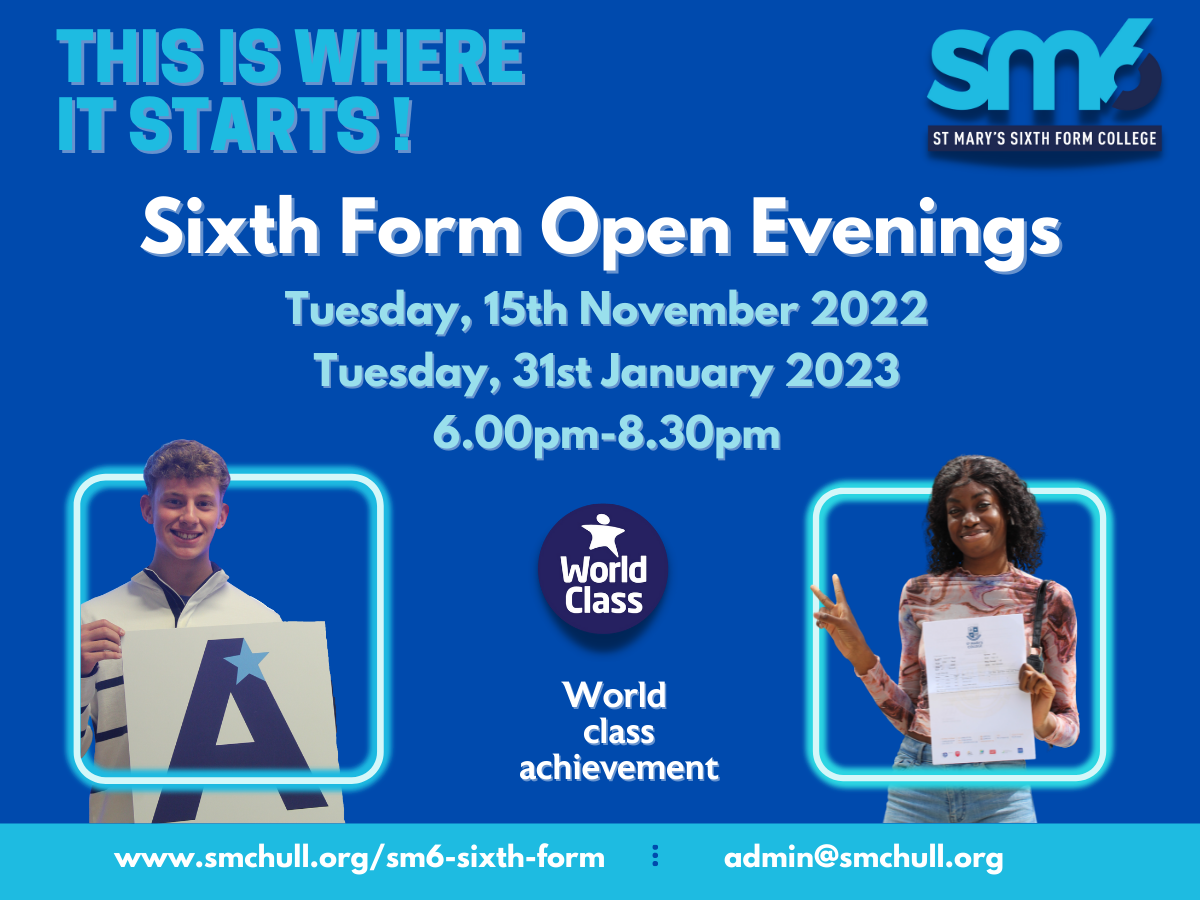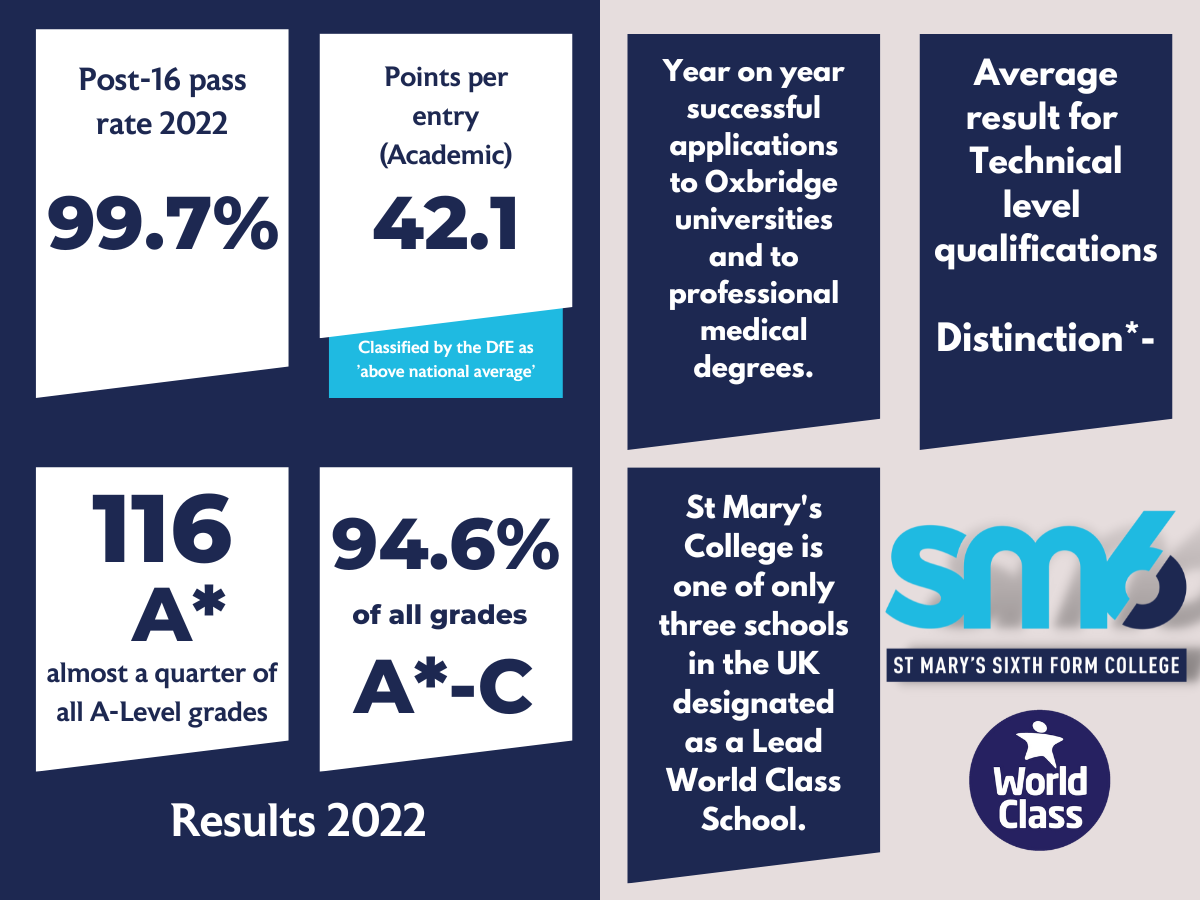 Our SM6 team provide support and challenge, rewards and opportunities and opportunities to lead and take responsibility. We believe that with hard work and tailored support, all students can achieve their full potential.
SM6 is a Catholic college but welcomes students of all faiths and backgrounds to benefit from and enjoy our diverse community.