Performing Arts Productions
Performing Arts Productions
Our world class productions utilise professional contacts with West End quality sets, sound and lighting, ensuring our students get as close a taste to professional theatre as possible.
Come opening night the shows are run and performed by our incredible students from Front of House through to leading roles. If we chose a production without a younger ensemble, we put on a second production on in the summer term in order to give our younger stars a time to shine.
Annual productions
Our ambitious annual productions are well respected in the area and offer the audience a chance to see the stars of tomorrow in our professional theatre.
These take place in the penultimate week of the Spring term.
We also put on regular productions performed by our vocational exam groups - not forgetting the annual Staff Pantomime!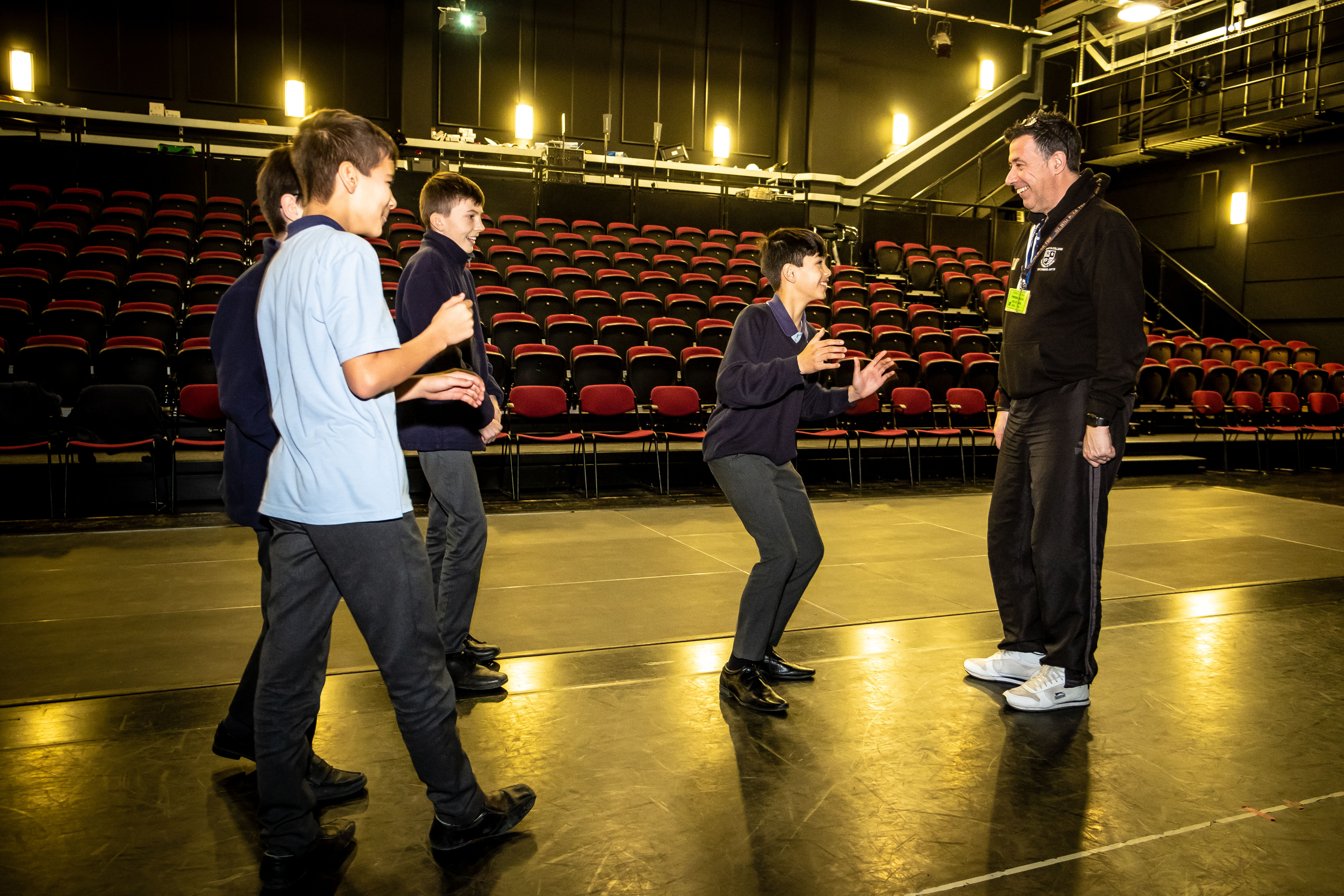 2022-23 Productions
Our Spring musical for 2023 will be a whole school production of 'Annie'
Tickets will be on sale on line next year
2022- Our Acting Company presented:
June 2022 - 'In the Company of Actors'
June 2022 - As part of their BTEC Course, Year 13 students worked on a 'site specific' performance based in and around 'The Deep'.
The performances were a mix of Dance, Drama and Song and consisted of both original and scripted works. The works were inspired by environment, heritage and 'water'.
Opportunities with the RSC
St Mary's College is proud to be one of the first Royal Shakespeare Company Lead Associate Schools. Having piloted the scheme for the RSC, St Mary's has now established partnerships with other secondary, primary and special schools in the region.
The partnership includes our regional venue Hull Truck Theatre enabling our students to take part in an annual festival either at Hull Truck or at St Mary's.
As well as innovative teaching of Shakespeare, our students have opportunities to visit Stratford upon Avon to see productions and take part in a residential work experience programme at this world class organisation.
The Royal Shakespeare Company regularly brings their productions to St Mary's College.
Cast, crew and backstage opportunities
We encourage students who may not wish to perform on stage, to experience the joys of working backstage with our state of the art equipment for sound lighting and flying scenery. To develop their skills we run a backstage club each week and once a year Year 12 students who have progressed through this experience are taken to work backstage at the Royal Shakespeare Company.
Director of Performance
Mr Neil Wood.


Past Productions
| | |
| --- | --- |
| 2022 | Chicago |
| 2020-2021 | (Covid lockdown meant that 'Anything Goes' was cancelled) |
| 2019 | School of Rock |
| 2018 | Sister Act |
| 2017 | Billy Elliot |
| 2016 | West Side Story |
| 2015 | The Wizard of Oz |
| 2014 | Kiss Me Kate |
| 2013 | The Phantom of the Opera |
| 2012 | We Will Rock You |
| 2011 | Evita |
| 2010 | Mack & Mabel |
| 2009 | All 4 One |
| 2008 | Sweeney Todd |
| 2007 | Les Miserables |