Library
The Library or LRC (Learning Resource Centre) is a spacious and inviting place which provides students with an opportunity to read or revise in calm and comfortable surroundings.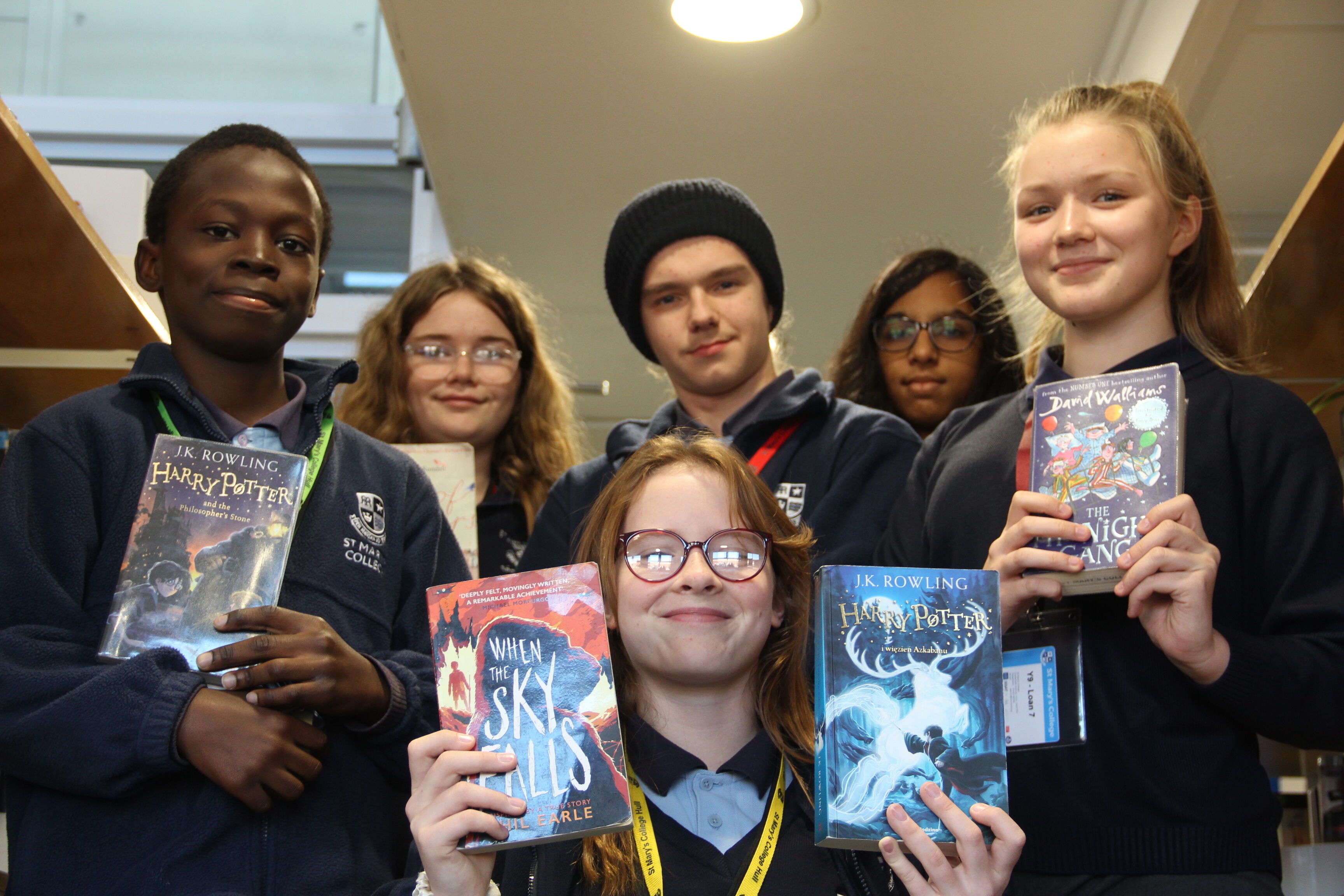 Students can access the library to explore the vast array of literature we have available to loan and read, including the most recent teenage fiction, and seek reading recommendations from our enthusiastic librarian, or helpful student librarians.

We run a full literacy enrichment programme centred around the LRC which ensures our culture of reading for pleasure is at the heart of what we do at St Mary's College. This year, we have held 'Spooktacular' reading and writing workshops in October, a 'Cosy Christmas' event in December and have recently hosted published authors for a 'meet and greet' with our budding writers!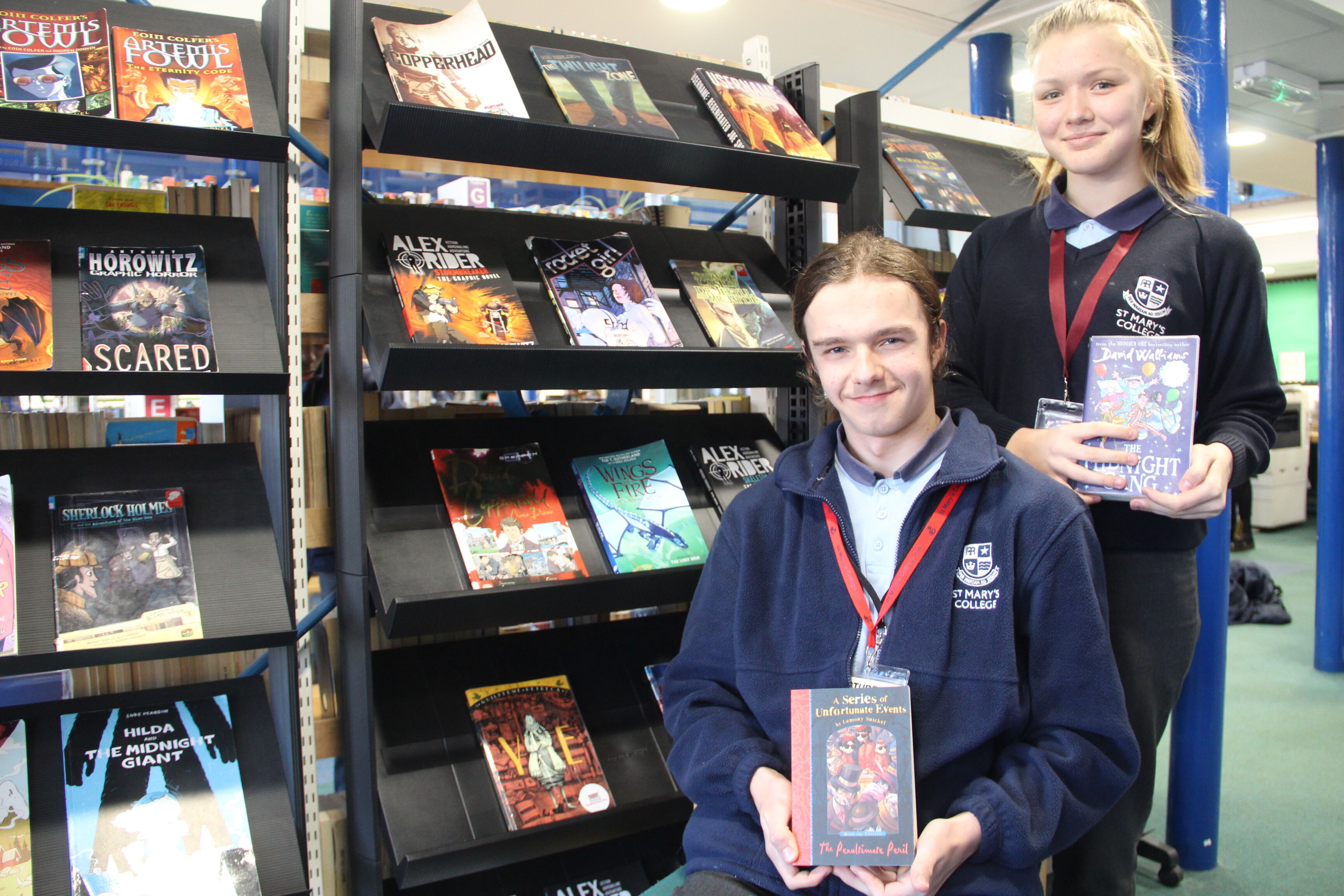 The library is also a place where student leadership can flourish through our student librarian positions and our Reading Champions.
Learning Resource Centre Manager

Mrs Sara Robinson
Email library@smchull.org for any book reservations or queries
Library books (terms and conditions):
All books borrowed from the LRC must be checked out at the librarian's desk. Booked are normally loaned for two weeks, but can renewed where necessary.
Books should be returned or renewed on time—all books issued to the borrower remain their responsibility until they are returned on the computer system.
There are no fines for overdue books; please ensure your child returns any books belonging to the LRC, no matter how late they are. However, if a book is lost or damaged beyond repair, the person it is issued to will be responsible for replacing the book or paying a £5.00 charge for its replacement.
LRC Opening Hours for students in Y7-11 (sixth form students and staff are welcome to use the library at any point during the school day with the entirety of the 1st floor reserved for 6th Form independent study):
Before school 8.35-8.45am
Break time: 10.15-10.30am
Lunchtime: 12.35-1.20pm
After school: 3.35-3.50pm