20th June 2023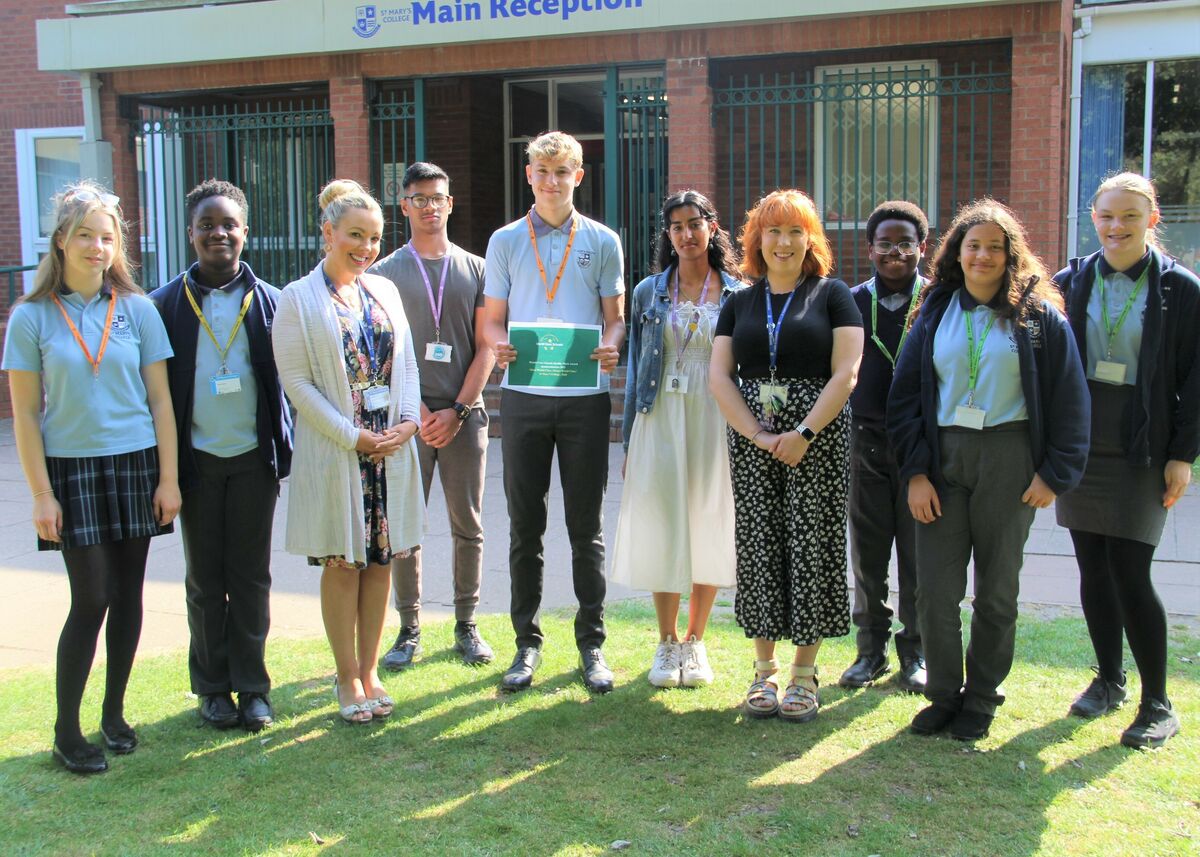 On 26th May St Mary's College in Hull was delighted and proud to be awarded World Class school status for the 3rd consecutive time and will now hold the elite status in perpetuity. St Mary's is one of just a handful of non-selective state schools awarded re-accreditation status in the 2023 academic year and also one of only three leading world-class schools in the whole country.
The status is awarded by the education charity World Class Schools Quality Mark, whose unique assessment framework assesses the students, not the school staff, for their demonstration of World Class skills and competencies. The premise is that if the school is truly World Class, then its students should be able to demonstrate this in whatever context they find themselves. Students representing all year groups in the school participated in the rigorous reaccreditation process to prove their attitudes and achievements under a series of stringent and challenging world class student characteristics. The skills and experiences students gain during their time at St Mary's set them up to flourish in their future learning, leadership, community and in the workplace.
Head of School, Maria Stead said "It is a privilege to be the Head of School where we have such amazing, talented and hard-working students. To have achieved World Class status in perpetuity is a rightful reflection of the wonderful students at our school and the standards they set for themselves. I could not be more proud of our young people. "
"At WCSQM we wholeheartedly believe it is the students that make a school, and a school that prioritises the development of World Class characteristics in its students will always be World Class. The skills and competencies these students have demonstrated will help them excel in any environment and make them ideal candidates for whichever further education / career pathway they choose to take. These are the World Class citizens of the next generation, and we're incredibly proud to award them for their achievements so far." Miranda Perry, Director, WCSQM.