T Level revolution comes to St Mary's College Sixth Form
T Level revolution comes to St Mary's College Sixth Form
11th November 2022
In September 2023 young people joining St Mary's College Sixth Form (SM6) will be amongst the first to access new T Level courses.
T Levels are highly-technical, new qualifications, which follow GCSEs for 16-19 year olds, offered as an alternative to A Levels. They have been developed in collaboration with employers and businesses across the UK in order to develop specific skills and knowledge that will enable young people to go onto further study, fill skills gaps and support the local economy. The 2-year courses are equivalent to 3 A Levels will also include a substantial industry placement of at least 45 days in a local workplace.
The courses will be delivered as part of the Sixth Form's Medical Health & Social Care Academy (MHSCA) which already has a wealth of experience of delivering highly successful outcomes for students. As the country's first pioneering medical academy nationally, these courses will benefit from an existing seven-year partnership and delivery programme with ALL local NHS providers, which has seen over 50% of the first MHSCA graduating class currently employed locally as working professionals in the NHS. The partnership has also benefitted from unique links with the University of Hull where students have been streamlined into higher education and apprenticeship opportunities.

The results in SM6 Health & Social Care courses over the last 3 years have been consistently outstanding.
SM6 will be uniquely offering students a T Level qualification in 'Health' which will cover all fields or the profession unlike other courses provided locally which may be limited to Adult Nursing for example.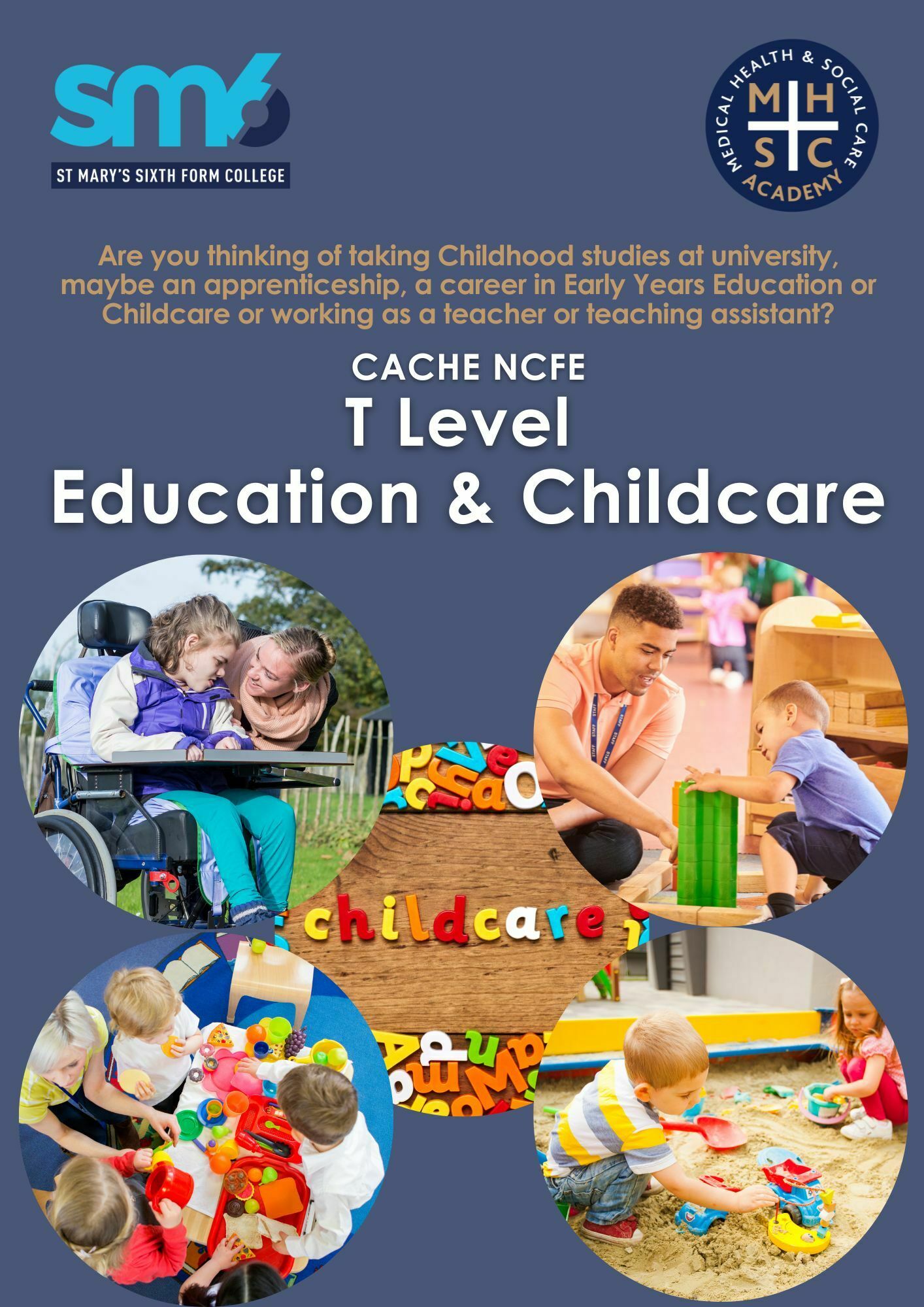 Students who sign up to the T Level in Health will also benefit from membership of the MHSC Academy. Similarly, those that enroll on the T Level in Education and Childcare will be distinctively positioned to benefit from placements within the organisation's wider St Cuthbert's Trust of schools, where we will also be able to offer post-SM6 graduation apprenticeship opportunities within our 15 schools. We have already taken on three young people this year as SEND Teaching Assistant Apprentices.
The T Level in Health will work with students who have an interest in a career pathway in Nursing, Midwifery, Social Work, Therapies or alternatively Education Studies, Psychology, Primary Teaching, Early Childhood Studies and Occupational Health – to name just a few!

The Education and Early Years T Level will be suited to those who may want to take on further study or career opportunities in Early Years Education, Childhood Studies or work as a Teacher or Teaching Assistant.
Both courses will have industry-based projects, direct access to the current workforce alongside study in college which will include group work, discussions and visiting professional lectures.

Students who successfully gain T Level qualifications in the Sixth Form will have clearer training options, enabling them to access more highly-skilled, highly-paid jobs in the future.
Year 11 students who are interested in studying for a T Level next September can find out more at the SM6 Open Evening which takes place on Tuesday 15th November from 6.00-8.30pm. Everyone is welcome to visit and explore these and many more course options.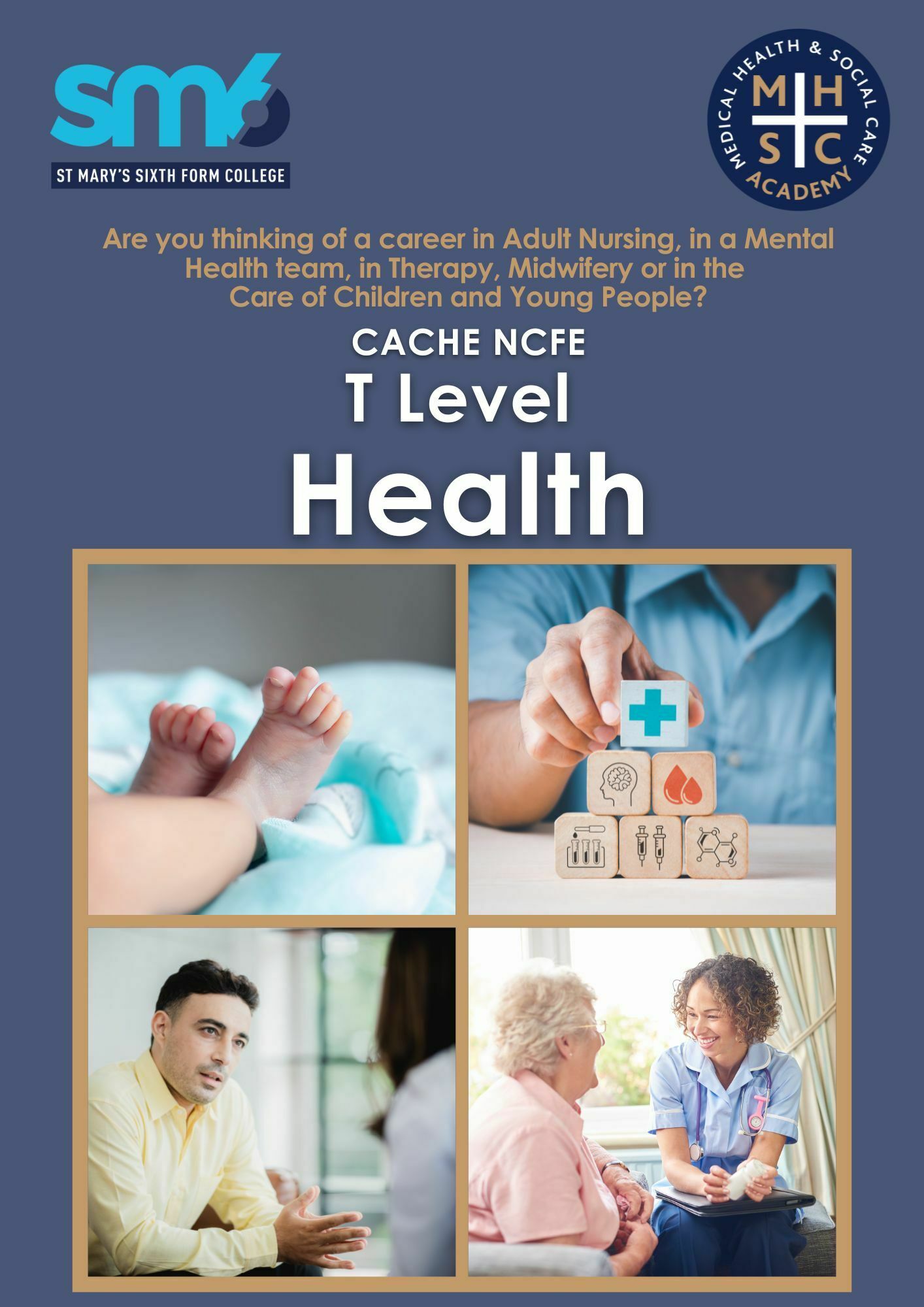 To find out more about our T Level courses contact Cicely Alsbury on Tel: 01482 851136 or email CAlsbury@smchull.org