St Mary's College students triumph over lockdown with GCSE success
St Mary's College students triumph over lockdown with GCSE success
12th August 2021
Students at St Mary's College, Hull are celebrating both personal and academic success with this year's GCSE examination results.
In spite of the challenges presented of remote learning from home, pupils at the college have sustained their world class levels of progress and achievement above national averages in subjects across the national curriculum with outstanding special performances.
Laura Williams, Head of the Year 11 class of 2021 is bursting with pride for her year group, "This set of results is incredible and testament to the amazing resilience this year group have shown in the most difficult of circumstances. I am so proud of each and every one of the students for their hard work, effort and determination this year ".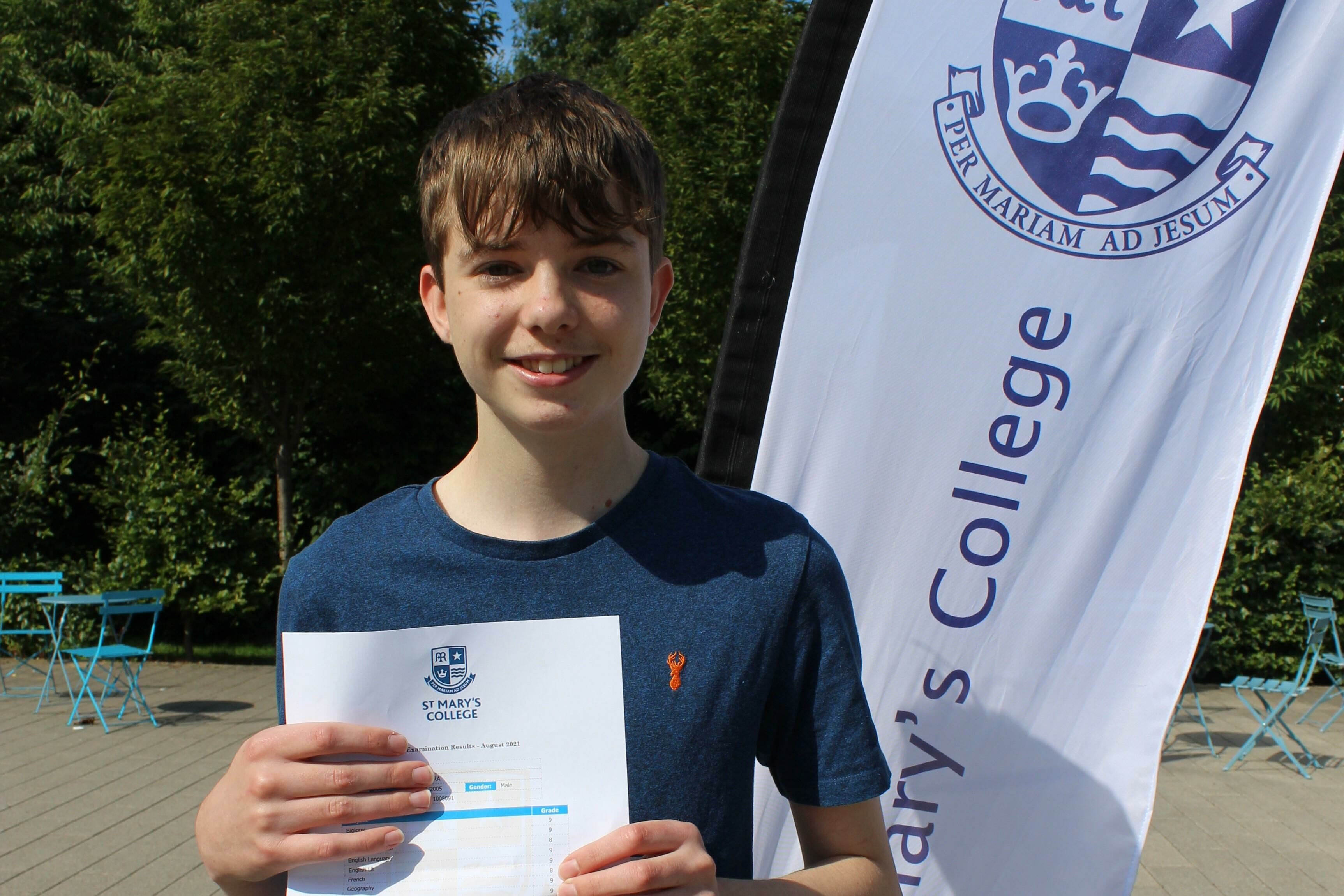 In terms of individual successes, twins Lora and Mia Stamatova have managed to secure straight 9 grades across the board in every subject, both have also been nominated for the World Class student awards in the last year with Lora bringing home the national title for the month of March.
Lee Simpkin didn't let long covid stand in their way. In spite of the virus and working to a reduced timetable they have walked out with great passes in every single subject. A truly remarkable example of resilience and persistence.
Year 11 stars, Joyel James and Roberto Seminara are also carrying home a commendable sixteen grade 9s and five grade 8s between them which will undoubtedly see them onto future successful pathways respectively.
Ellis Brown also faced the biggest challenge of all, following the death of his brother last summer but rose to this and due to his own determination and commitment has completed the year with a superb set of exam results.
Maria Stead is Head of School at St Mary's and is overjoyed with today's results, "For all of our students these results mean a huge amount and are the culmination of hard work, tenacity and unwavering focus-even in the most difficult and unpredictable of circumstances. I want to express my deep gratitude to staff, families and the students themselves, because today's wonderful successes truly belong to them."
Staff at the school have been praised by students and families for working with such commitment and care to ensure these individual successes against a year quite unlike any other.
(photos: St Mary's College)