Library
The Library or LRC (Learning Resource Centre) as it is known, is a large and airy two floor space which provides students with library and equipment resources.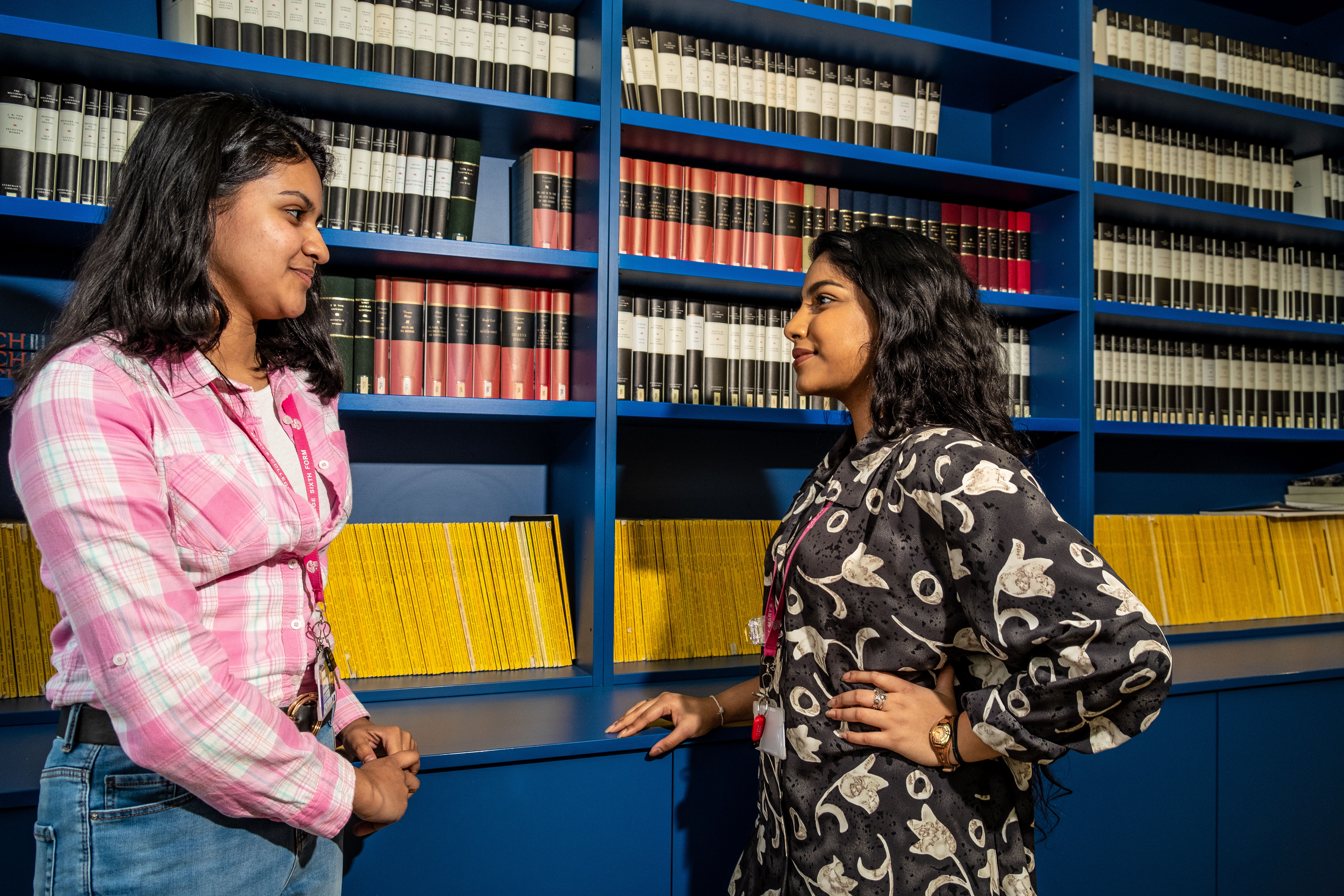 Students can use the space for logging onto the Reading Cloud and for book loans as well as for participating in reading groups, interventions and support groups or as volunteer Reading Ambassadors.
The LRC is not a space for social, leisure or recreational use but is intended as a positive working environment for research, study and reading. Students are not allowed to eat or drink in the LRC, nor are they allowed to use the computer facilities for playing games, personal emailing or internet surfing.
Learning Resource Centre Manager

Mrs Sara Robinson
Library books
All books borrowed from the LRC must be checked out at the librarian's desk. Booked are normally loaned for two weeks, but can renewed where necessary.
Books should be returned or renewed on time—all books issued to the borrower remain their responsibility until they are returned on the computer system.
There are no fines for overdue books, please ensure your child returns any books belonging to the LRC, no matter how late they are. However, if a book is lost or damaged beyond repair, the person it is issued to will be responsible for replacing the book or paying a £5.00 charge for its replacement.
LRC Opening Hours
Opening times may change due to unforeseen circumstances or school events. Students will be informed wherever possible of any changes.
| Monday – Friday (term time) | |
| --- | --- |
| 8.30am | 8.45am |
| 10.00am | 10.15am |
| 12.35pm | 1.20pm |
| 3.35pm | 4.00pm |
Student Supplies
Students are able to top up on essential items of equipment from the small shop in the LRC via a cash purchase.
The current price list is detailed below (prices are subject to change):