Our 'School Direct' training routes lead to Qualified Teacher Status (QTS), with the option of gaining a PGCE from the University of Hull. We offer both primary and secondary teacher training. We are currently recruiting to fill our teacher training places starting in September 2023. We also offer monthly 'Open Days' to help you gain further school experience, and a range of paid internships in Mathematics, Science and English.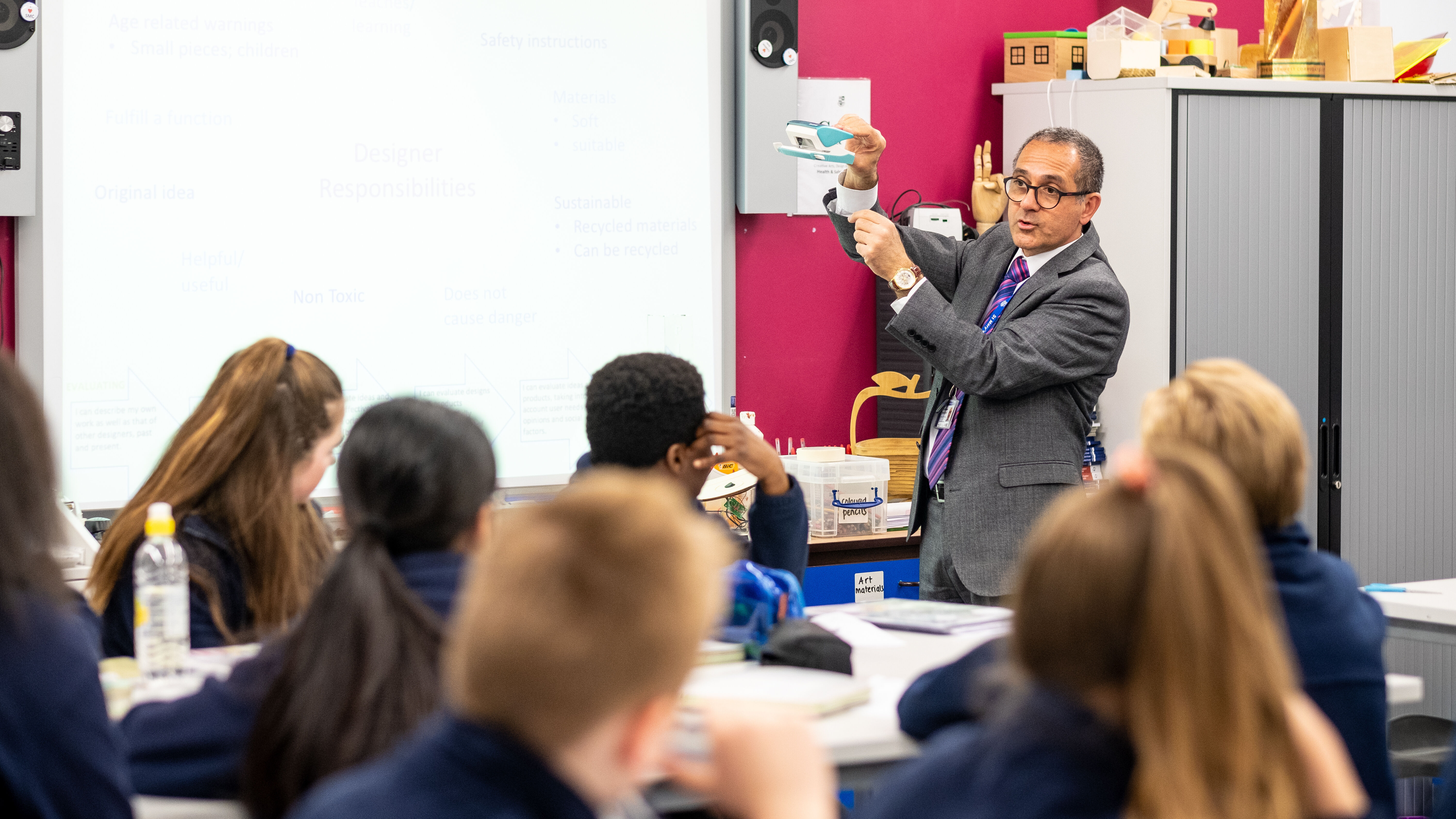 What is School Direct?
St Mary's College has been a lead provider of primary and secondary teacher training in our region for many years. Our 'School Direct' courses are school-centred teacher training programme which lead to Qualified Teacher Status (QTS), with the option of a PGCE (Post Graduate Certificate in Education).
We offer training programmes in Early Years (Ages 3-7), Primary (Ages 5-11), and Secondary (Ages 11-16/18). There are Secondary courses in the full range of subjects including English, Mathematics, Science, Computer Science, Design Technology, History, Geography, Modern Languages, Music, Physical Education, and Religious Education.
Most of our training places are non-salaried, but there are some – in key shortage subjects - which attract government bursary funding.
Entry requirements
If you are considering teacher training, you need to have a degree, as well as GCSE Mathematics and English (and GCSE Science for primary teacher training). Further details about the personal skills and qualities that we look for can be found on our website: www.schooldirecthull.co.uk.
Why should I join the School Direct programme?
If you want to be trained by the best teachers in a highly successful, yet friendly, school with a vibrant extra-curricular scene and a large, thriving Sixth Form, then you should join St Mary's College.
Rated 'outstanding' by Ofsted, the college is a "Top 100" school for pupil progress, and a DFE Teaching School. St Mary's is also proud to hold 'International School' and 'World Class' school status. Locally, St Mary's College is the lead secondary school for Hull SCITT (School Centred Initial Teacher Training). We work closely with our partner schools in the city – St Cuthbert's Academy Trust, The Marvell College, The Boulevard Academy and Kelvin Hall School to ensure our trainees have two contrasting high-quality training placements.
What can I expect if I join School Direct?
All our trainees are made to feel like members of staff and are included in all aspects of school life. You will receive excellent training and pastoral support and will be part of a high-performing team. You will have a designated mentor who will support you throughout the training year and a full programme of training sessions led by experienced teachers on all aspects of pedagogy and educational issues.
Teacher training can be demanding and intense at times, but it is also highly rewarding and fun. You will grow in confidence throughout the training year and gradually take on more teaching, as your skills at lesson planning and delivery develop.
St Mary's College and our partner schools have a strong track record for training excellent teachers and then providing employment opportunities for them. A high proportion of our teaching staff have come through our teaching training programme and many have risen to key positions of responsibility.
Train to teach information events
We hold regular Open days where potential applicants will have the chance learn more about our primary and secondary courses and/or spend the day with us.
You can find out more information on our website www.schooldirecthull.co.uk
Paid summer internships
Each summer we usually offer STEM undergraduates in their penultimate year of study the opportunity to apply for one of our paid internships in Mathematics or Physics. These internships are aimed at undergraduates who are seriously considering a teaching career and want to gain more hands-on, school-based experience. Interns are paid for four weeks in June/July and receive a comprehensive programme of training and support as well as opportunities to work with a range of classes and expert teachers in their chosen field. Please contact us for more information on any of our internships, and details on how to apply.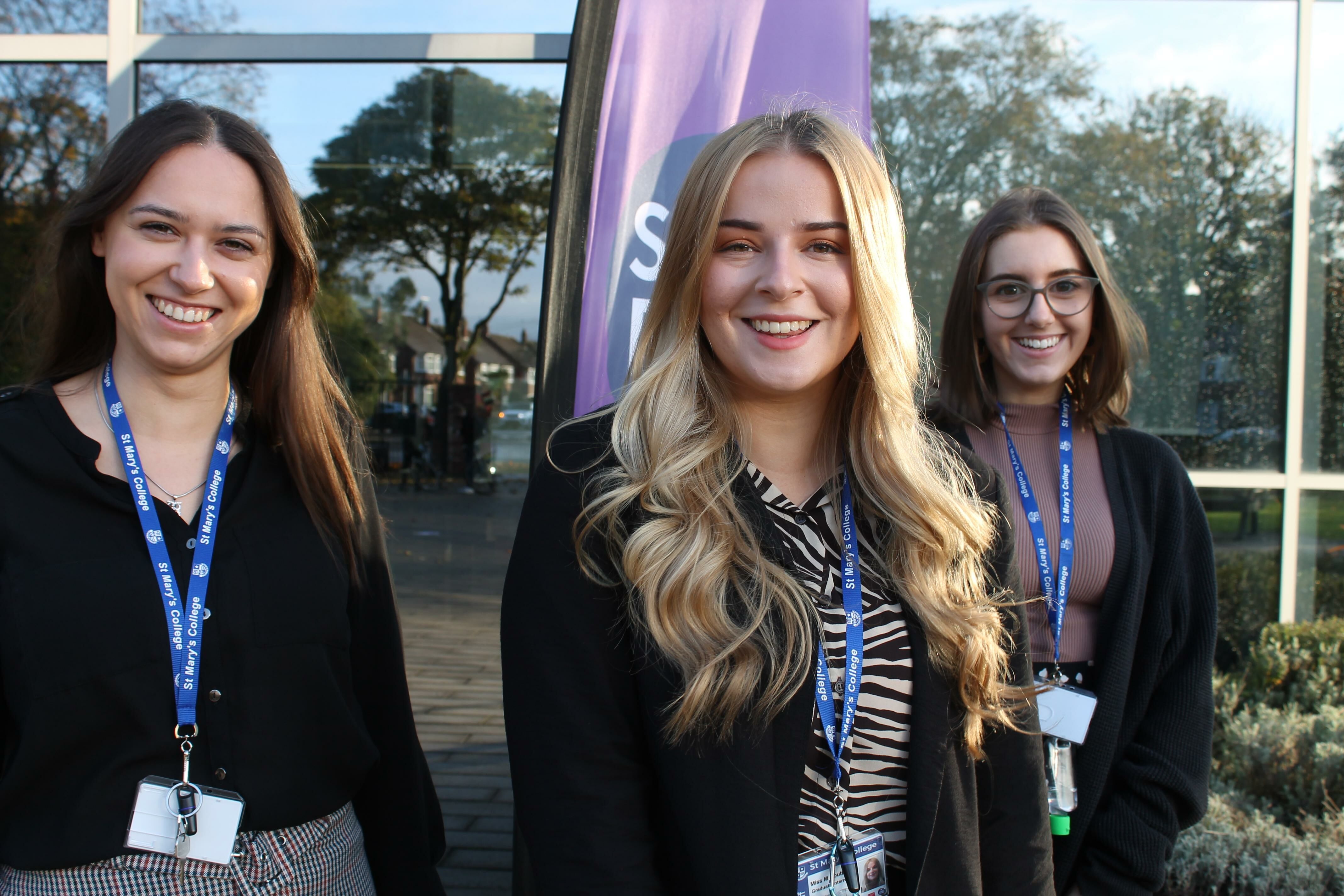 Full academic year internships
Are you looking for a challenging opportunity to develop your skills and make a difference to the lives of young people? We are always seeking enthusiastic, self-motivated graduates to join our lively and well supported team of Sixth Form and Primary school mentors.
Every year St Mary's College employs recent graduates to work as interns for the full academic year in our primary schools or in our Sixth Form. These roles are varied, dynamic and exciting and provide an ideal springboard into a range of careers, including teaching. The internship salary is typically around £14k for 35 hours per week (term time only, plus 5 days).
Interns appointed to join our Sixth Form team will focus on helping our pupils develop their independent learning, personal organisation and scholarship skills, to enabling them to achieve their full academic potential.
If awarded an internship to work in one of our Primary academies (for students aged 3-11), you will be supporting our young people in making progress in all of their learning and especially in developing their confidence, especially in literacy and numeracy. If you have, or are on track for, an excellent degree (minimum 2:1 from a leading university) in a subject broadly relevant to supporting a range of academic disciplines and possess a real desire to make a positive contribution to the education of the next generation, we are keen to hear from you. Please contact us to register your interest.